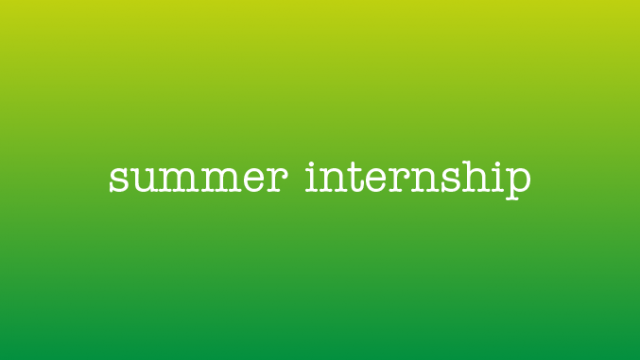 Summer internships are the perfect opportunity for you to explore potential careers, gain valuable job experience, fulfill college requirements, and learn about yourself. But finding the summer internship that's a perfect match for you can be a challenging first site. Consider your summer internship as an investment in yourself and your own future. Summer internship programs are designed to help you develop skills essential to specific industries or job types. Your internship can be the perfect opportunity to expand your knowledge outside of the classroom. The hands-on real-world experiences that you encounter during an internship program enable you to develop your potential and make key contacts for future networking.
This summer internships are gonna be fun and full of masti. This year the summer internship at Management Paradise is gonna be win-win for you and us. This year we are looking out for passionate people; those who possess that zeal in writing. Specifically speaking; you have to write on categories like Marketing, Entrepreneurship, Operations, Banking and Insurance, Finance, Politics, Information Technology and many other categories that are available on the portal. Writing articles requires that you be a prolific writer with a high level of empathy for what readers would like to read. If you don't have a passion for subjects like entrepreneurship, finance, marketing, business strategy, franchising, business plans and the like, this isn't the job for you.
At the end of the day, you will be able to add these bullet points to your resume:
Assisted with the development of a comprehensive resource site for entrepreneurs
Researched and wrote over "specific number" published articles on topics of interest to entrepreneurs.
Provided strategic advice and recommendations on web site strategy and content development
You will be working as an independent contractor, managing yourself and your time.
Our preference is that you develop your own article ideas based on your interests. In a pinch, we can provide story ideas but we prefer that you are able to develop your own story concepts.
It's essential that your articles are original content. We use a service to detect plagiarism. If you plagiarize from other articles, we won't accept the article and you will not be paid.
When Can I Start My Summer Internship?
We're flexible on start dates. But tentatively it may start in April.  
Writing articles according to specific targets given to interns is ambitious, and only a few talented interns hit that mark. It's a goal, not an ultimatum.  If you underachieve, no worries. All we ask is that you contribute good original content that small business owners will find interesting.
Application for work-at-home summer internships:
In the first week of your experience you need to submit minimum seven links of your articles that you have posted on site. The links of the articles should be simultaneously mailed to the Content Manager on the following mail id [email protected]
Send Us Your Resume and a Cover Letter. We'd like to know who you are and what your background is. Please include an explanation of why you are interested in this internship and what articles you think you'd like to write.
Send the above information to us at [email protected] with the subject SUMMER INTERNSHIP APPLICANT in all capital letters. We will try to get back to you within a few days to let you know whether you will be granted a work-at-home internship