Other Articles by: KartikRaichura

93% Management Graduates Are Un-Employable; Average Salary Rs 10,000
How Coke Conquered Rural India
To Be Successful Entrepreneur, Be a Rebel !
Why digital entrepreneurs Hate MBA's?
Why Harvard wont come to India !
I recently laid my hands on Vision India 2020 - by Sramana Mitra, and couldnt stop thinking of the endless opportunities that are right in front of us here in India. This book is a must read for very entrepreneur, aspiring entrepreneur, law maker, policy enforcer and well actually the complete entrepreneurial ecosystem. Honestly speaking I completed reading the book in straight hours because of its inspirational futuristic tone as it transitions from the present to the year 2020.
Sramana's Vision India 2020 in simple words is a blueprint for the entrepreneurial ecosystem in India.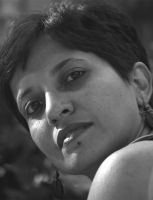 With 45 bold ideas packed in 131 pages each having clear directive of team composition, market research, positioning, leverage, and financials, I sometimes got confused if it was fiction or case analysis of real companies that scaled to billion dollar valuations. Spanned across domains of education ( my favorite read) , technology, infrastructure, healthcare etc, its an invaluable amount of insight - be it creating new businesses or execution of existing ventures.
The way her ventures across domains find synergies into others leave me speechless only to think that this book is a blueprint to create the next generation Ambani's or Tata's of India. It resembles where PE and VC's would like to bet their money on and it gives perspective on what value proposition means in its true sense.
Web 3.0 (4C + P + VS) is a takeaway for all dot com venture's. You have to read the book to learn the magic formula.
I hope the books to come  incorporate use of technologies like "sixth sense" & "mouseless" of pranav mistry and Slurp by Jamie Zigelbaum, a former student at MIT Media Lab as concepts like these disrupt business models and make way for bigger, better, robust ventures in synergy with the 45 one's visioned for India 2020.
I recommend this book to entrepreneurs for the enormous opportunity it exposes to our eyes, to MBAs for the variety in business models & detailing of the what and how of businesses, to law makers and policy enforcers for the reforms they put forth and for the funding community to support BOLD ideas with the larger than life vision in it.
Looking forward to read more of sramana's books as they unfold.